Gorgeous day, and a well-attended event, to help promote DFTU!
We could not have asked for better weather this past Saturday for the Ned Smith Center's Nature and Arts Festival in Millersburg, Dauphin County. Along with our DFTU Exhibit Booth, we also tied flies at the Demonstrator's Fly-Tying Area with tiers from Project Healing Waters.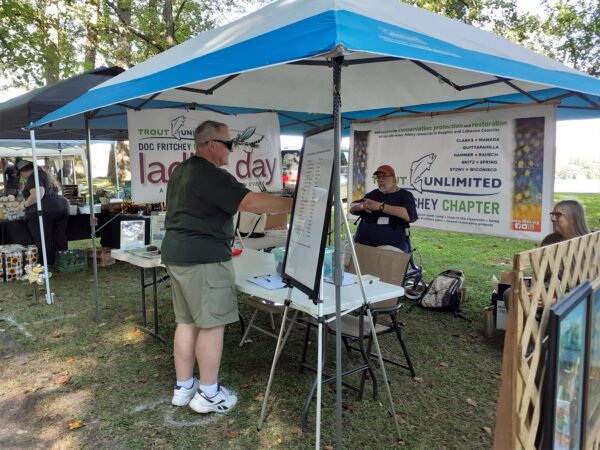 Conversations with the Festival's attendees varied from how the many forms of pollution in PA are affecting the trout streams, to our on-going conservation projects such as the Rausch Creek Diversion Wells and numerous stream improvements in both Dauphin and Lebanon Counties. Children enjoyed presentations on how flies are tied to replicate the insects, and other aquatic wildlife, that trout like to eat.
Thank you to all who staffed this event and those who stopped by to learn more about our organization!