The Doc Fritchey Chapter Home
Trout Unlimited is a grassroots, volunteer organization whose mission is "to conserve, protect and restore North America's trout and salmon fisheries and their watersheds."
The Doc Fritchey Chapter is proud to be fulfilling Trout Unlimited's mission in Dauphin and Lebanon counties. We hope you'll take a few minutes to check out these web pages to learn more about our organization and the work we're doing to conserve, protect and restore the coldwater resources of south central

Pennsylvania.
Our chapter was the recipient of the Conservation Organization of the Year Award from the PA Association of Conservation Districts in 2003, and the PATU State Council's Best Chapter Award in 2000, and again in 2009.
If you're not already a member, please consider joining TU. And if you are a member, we'd love to see you at a chapter meeting, workday or special event. There are a number of ways to get involved …
and they're all fun, and fulfilling!

A section of the recently-completed restoration project on lower Snitz Creek
NEWS & ANNOUNCEMENTS
August 15: 2019 Viozzi Scholarship is awarded to Lebanon County student
The 2019 Dr. Francis J. Viozzi Memorial Scholarship for Environmental Studies was awarded to Erin Krieger, a young woman who graduated from Northern Lebanon County….Read more
June 9: A beautiful day was had for our Women's Intro to Fly Fishing event
Fortunately, unlike last year, we were treated to a gorgeous day for the 21 women who showed up to learn about the basics of fly fishing. Four stations were set up….Read more
June 8: DFTU volunteers help out at DCAC Youth Field Day
On June 8, the Dauphin County Anglers & Conservationist (DCAC) held its annual Youth Field Day which consisted of helping youth ages 8 through 12 to learn how to….Read more
June 8: Annual Home Waters event hosted 20 veterans this year
Our chapter hosted 20 veterans at our annual "Home Waters" fishing event. It was the 11th year that we have enjoyed spoiling veterans. The veterans were treated to Read more
March 24: This year's Annual Fundraising Banquet set new records!
More than 130 chapter members and guests turned out for this year's Annual Conservation Fundraising Banquet. Celebrating our chapter's 49th year since its founding….Read more
February 20: Lower Snitz Creek restoration project is finally completed
After many delays due to weather conditions during 2018, construction work on the 1,200 linear foot restoration project on lower Snitz Creek, just above its confluence with….Read more
January 22: Nominations needed for 2019 Gerald L. Miller Volunteer Award
Since 2014, this award has been presented annually to a chapter member whose volunteer work has consistently and substantially contributed to the attainment of the chapter's….Read more
January 14: Plans for restoration of upper Hammer Creek are moving forward
Hammer Creek, which originates in eastern Lebanon County and flows 19.2 miles through Lancaster County where it joins Cocalico Creek, is a stocked trout stream below….Read more
January 4: TU Rivers Camp is now accepting applications for 2019
The Cumberland Valley Chapter of Trout Unlimited will be holding the 25th annual Rivers Conservation and Fly Fishing Youth Camp from June 16-21, 2019. The camp will be…Read more
October 24: Quittie DHALO waters receive second stocking this year
9 chapter volunteers showed up to meet the PFBC stocking truck on October 24 and float stock the DHALO special regulations section of Quittapahilla Creek in Annville. Starting….Read more
September 22: Volunteers complete repairs at flood-ravaged diversion wells
14 chapter volunteers turned out to repair the damages created by the heavy rains and flooding at the diversion well site during the past few months. The crew was able to make….Read more
September 14: DFTU gets TV coverage for our upcoming Snitz Creek project
Jim Suleski, who has just been appointed Director of Communications for our chapter, arranged for a TV interview on September 14 with WHTM (Channel 27) to talk about….Read more
September 9: DFTU wins big with a Best Chapter Project award from PATU
At the PA Council Annual Meeting on Sept. 8, DFTU was honored to receive the 2018
Best Chapter Project award. Vying for this award with 48 other chapters….Read more
August 25: Slate of officers & directors proposed for Sept. 25 elections
The following slate of officers and directors has been nominated to serve for FY2019 which begins October 1, 2018. Elections will be held at the chapter's annual meeting on….Read more
July 26: Rausch Creek disversion wells pummeled by July storm events
The record rainfall in south central PA during the month of July appears to have abated, at least for the time being, and smaller streams should now be starting to drop….Read more
June 28: Sunoco pipeline penalties could benefit Lebanon County streams
On April 17, the PA DEP announced the creation of a new grant program funded by the $12.6 million penalty imposed on Sunoco Logistics related to construction of the Mariner….Read more
June 10: Women's Fly Fishing Day nailed it – despite the rain!
A gloomy, rainy day greeted the 14 women who showed up at Ed & Nichole O'Gorman's property for an introduction to the basics of fly fishing, hosted by our chapter….Read more
June 9: Home Waters veterans fishing program celebrates its 10th. year
Twenty veterans from the Harrisburg and York Veterans Centers participated in the chapter's 10th Annual Home Waters event, once again hosted by Ed & Nichole O'Gorman….Read more
May 30: Hershey High graduate is awarded the 2018 Viozzi Scholarship
The Dr. Francis J. Viozzi Memorial Educational Scholarship for Environmental Studies was presented to a young lady, graduating from Hershey High School. She is….Read more
May 1: Schedule announced for start of Snitz Creek Restoration Project
In preparation for the start of construction on June 16, volunteers are needed in advance to remove invasive brush from the streambanks in the project stretch….Read more
April 24: Quittie receives stocking of large trout under PFBC Keystone Select Waters program
6 DFTU volunteers assisted PA Fish & Boat Commission personnel in the float stocking of the Quittapahilla Creek DHALO waters in the Quittie Nature Park in Annville….Read more
April 3: Thanks to all who attended this year's Annual Banquet!
125 chapter members and guests attended this year's Conservation Fundraising Banquet on March 24 to help celebrate the 48th anniversary of the founding of our chapter….Read more
February 2: DFTU is looking for candidates to attend 2018 Rivers Camp
The 2018 Rivers Conservation & Fly Fishing Youth Camp is seeking candidates, ages 14 to 17, to attend this year's camp to be held at Messiah College from June 17-22. Each year ,,,,Read more
January 16: Nominations needed for 2018 Volunteer of the Year Award
Each year at our banquet, some worthy DFTU member is chosen to receive the Gerald R. Miller Outstanding Volunteer Award in honor of his or her contributions to….Read more
Join
We'd love to have you as a member, whether or not you fish. Healthy streams benefit everyone, not just anglers.


Calendar
Check the Calendar for upcoming chapter meetings and other events.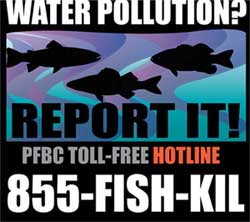 Find us on Facebook!