About the Creek
---
Snitz Creek is a tributary to Quittapahilla Creek in Lebanon County. The headwaters of Snitz Creek arise in southern Lebanon County near the Borough of Cornwall and the stream flows north to join the Quittapahilla Creek just west of the City of Lebanon. The drainage area of Snitz Creek is 12.4 square miles.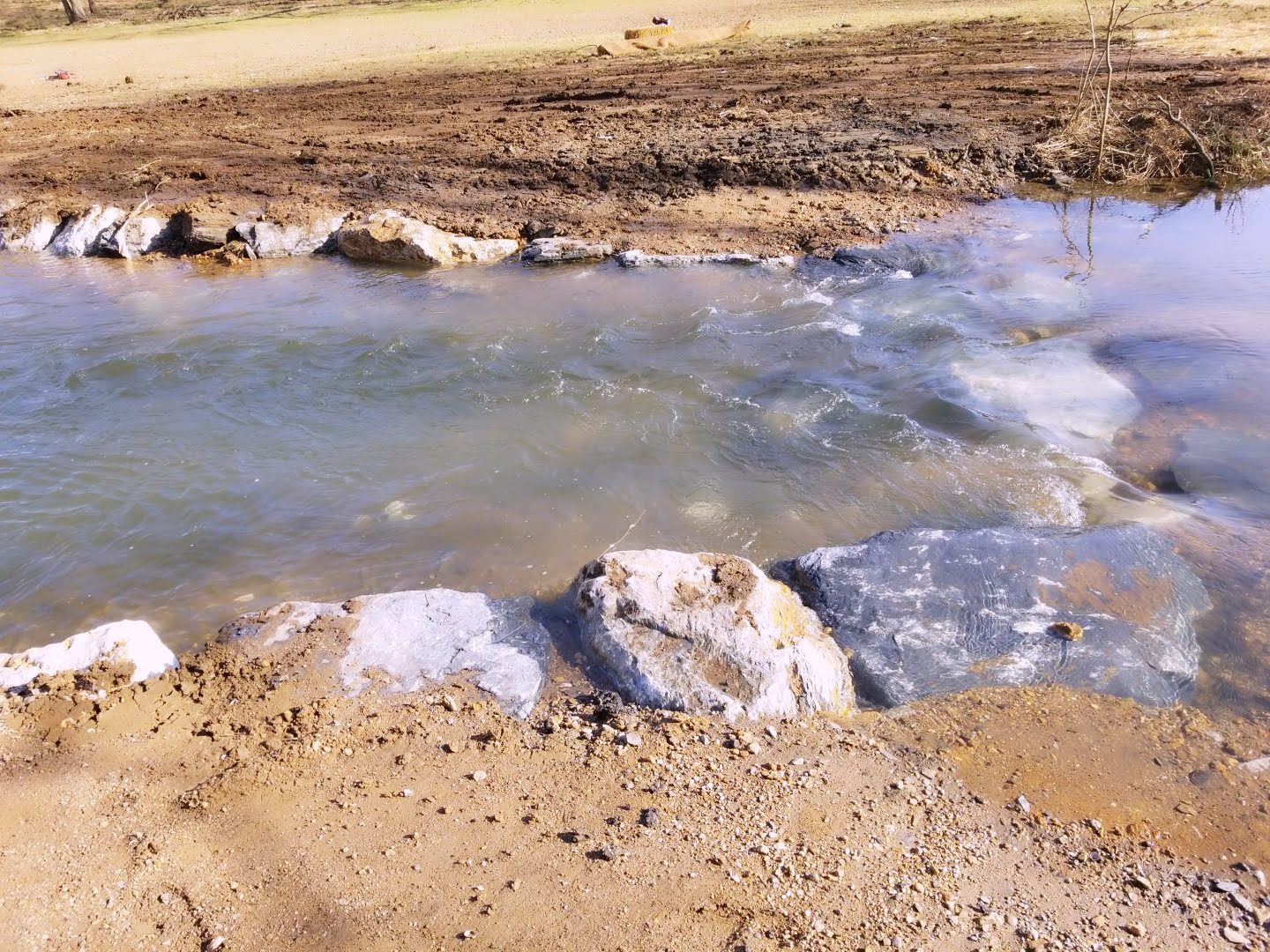 Land use in the watershed is predominately agricultural with pasture land and row crops occupying most of the watershed. Residential development is increasing and in 2011, 37% of the watershed was classified as "developed."
Snitz Creek is protected for the uses TSF (Trout Stocking) and MF (Migratory Fishes) by the Pennsylvania Department of Environmental Protection (DEP). Normally, the stream is stocked with trout three times a year.
The Snitz Creek watershed has been designated as "impaired" by the DEP. Causes for the Snitz Creek impairment are listed as pathogens and nutrients. In 2000, a Total Maximum Daily Load (TMDL) evaluation listed the Quittapahilla Creek as impaired from sediment. Sediment is also a concern throughout the Snitz Creek watershed, especially along lower Snitz Creek.
Project Work
---
To address these problems, the Doc Fritchey Chapter has targeted a section of lower Snitz Creek on the Lilly and Mel Hershey property for a restoration project. Through a generous grant obtained from the PA Fish and Boat Commission (PFBC), the chapter has contracted with Aquatic Resource & Restoration Company (ARRC) to proceed with the project work beginning in November, 2018.
To learn more about the stream conditions and what is proposed for improvements, see Snitz Creek proposal.
Photos
---