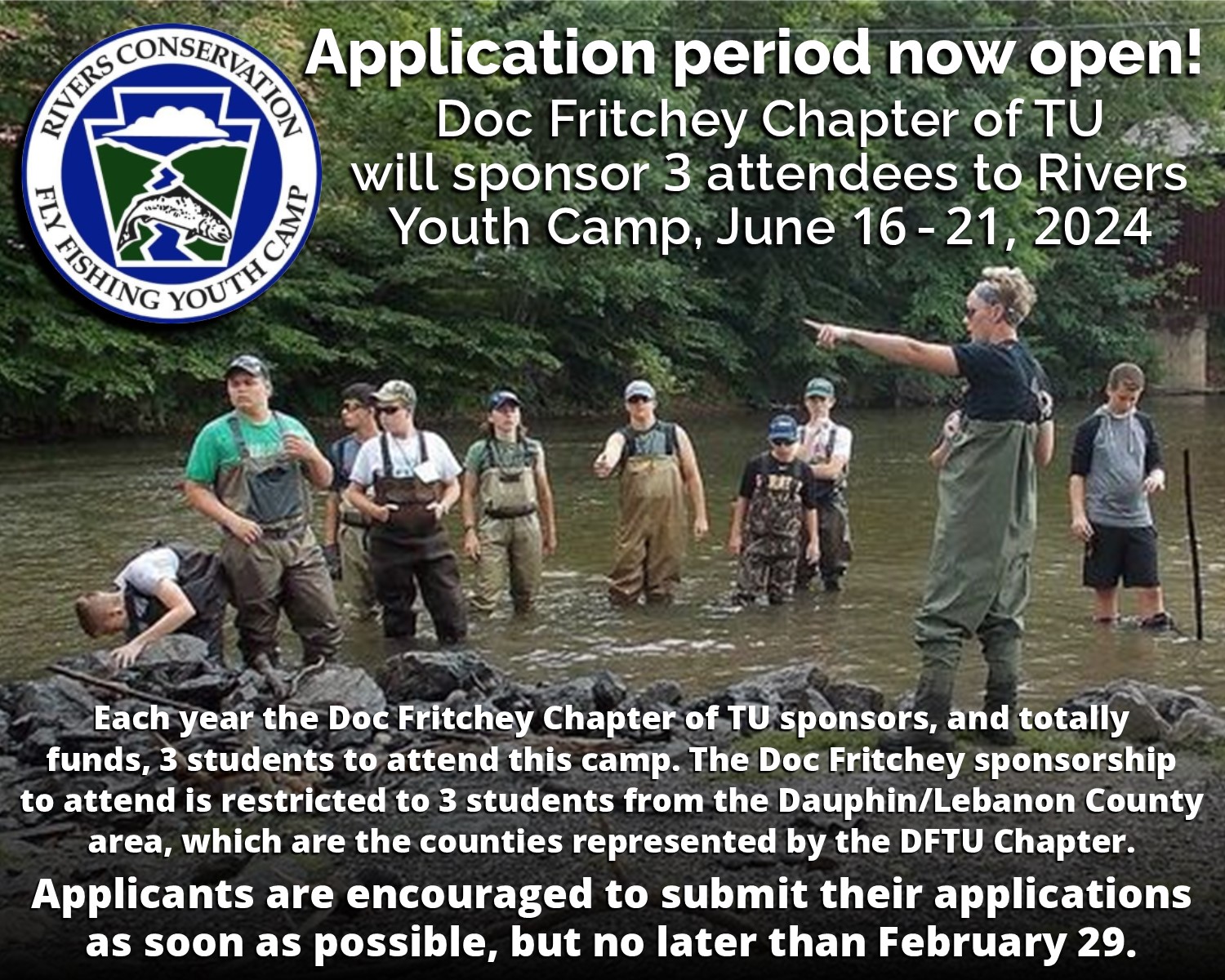 DFTU will be sponsoring 3 participants from Dauphin and Lebanon counties. The deadline for early registration is December 31, 2023. The Rivers Conservation and Fly Fishing Youth Camp is held at Messiah University in Grantham, PA. Any teenager with an interest can apply; they do not need to be pursuing a career in the field of stream conservation.
Co-ed participants, ages 14-17, are instructed in ecology, aquatic biology, geology, hydrogeology, erosion and sediment control, ichthyology, riparian corridor protection, watershed management, entomology, and much more. They will also participate in a hands-on stream habitat improvement project. But it's not all work. There are 10 fishing sessions, casting and fishing instruction, and fly-tying classes. Over 25 instructors, all experts in their field, teach the various classes.
For more information and to apply, visit www.riverscamp.com.