This event has been postponed until further notice.
Although many fishermen dabble in "rod building, of sorts", the Doc Fritchey Chapter of Trout Unlimited is blessed to have as its members some true master craftsmen of fishing rods. This January, we are delighted to return to in-person meetings with a chapter program devoted to the art and science of custom-rod building. The program features a bamboo rod builder, Tom Whittle of Lebanon, and Barry Weaver of Palmyra, a custom graphite and glass fresh and saltwater rod builder.
---
Tom Whittle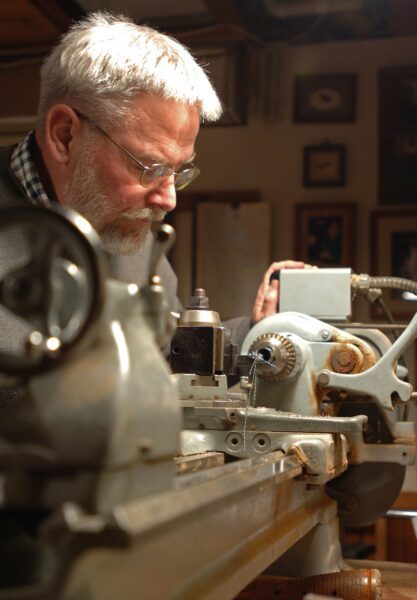 Tom Whittle, the owner/proprietor of Stony Creek Rods, builds fine split-cane fly rods. Tom designs his own rod tapers, experimenting constantly to create a truly custom rod for the discriminating angler who wants to fish a traditional bamboo fly rod. His rods are nationally recognized for their superior craftsmanship.
Tom is also the co-author of "Split & Glued By Vincent C. Marinaro," a biography of Vince Marinaro and his rods. Tom is a past-president of our Doc Fritchey chapter and has recently moved back to Lebanon from Maine.
---
Barry Weaver
Barry Weaver, owner/proprietor of Dream Weaver Custom Rods in Elizabethtown, is always excited to dig in and find the best of the newest synthetic rod blanks and fittings. In his shop in E-Town, Barry works with his customers to determine the most appropriate blank to suit their individual needs, and then creates a piece of art for its owner. Barry's reputation as a rod craftsman is ever-growing.
Details
Our first in-person chapter membership program (in way too long) will be presented on Tuesday, January 25, 2022 starting promptly at 7:00 pm (socializing starting at 6:30 pm) at the Hershey History Center, located at 40 Northeast Drive, Hershey, PA 17033.
There is a large parking area in front of the building. Follow the signs to the meeting.
As with all TU chapter events in this time of COVID-19, please do not attend if you are not fully vaccinated.