If you're a member of Doc Fritchey TU, you should have recently received 5 raffle tickets along with the
Winter issue of our newsletter, Hatches. If you haven't already purchased your tickets, or wish to buy
more, there is still time to participate in this fundraiser before February 17th at 8:00 pm Monday, February 21st at 7:00 pm (new date & time!) when the winning tickets will be drawn on our Facebook page.
You can see all the prizes, including the grand prize of a Delaware River fishing trip with professional
guide Lee Hartman, below.
If additional tickets are desired, please contact Trip McGarvey by email at trip@dftu.org or by phone at (860) 367-1516. Tickets are $20.00 each and ticket stubs should be mailed along with your check payable to "DFTU" to …
DFTU

P.O. Box 227

Palmyra, PA 17078
Winners need not be present to win, and all winners will be notified by phone immediately following the drawing. Arrangements for obtaining your prize can be made with Bob Pennell by email at rpennell37@comcast.net or by phone at (717) 395-5124.
---
Prizes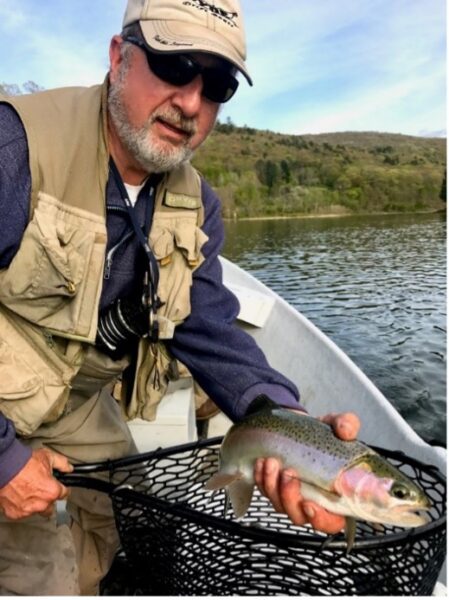 1st Prize
Guided Fishing Trip on the Delaware with Lee Hartman
Lee Hartman has been an advocate for and has been fishing and guiding on the Upper Delaware River for the past 30 years. As an active conservationist, he was the founder of the Friends of the Upper Delaware River (FUDR) and served as the Co-chair of PA Council's Delaware River Committee, helping to monitor reservoir releases that affect flow conditions on the river. This full-day float trip for 1 or 2 people also includes overnight accommodations and breakfast and lunch on the day of the trip to be booked during 2022.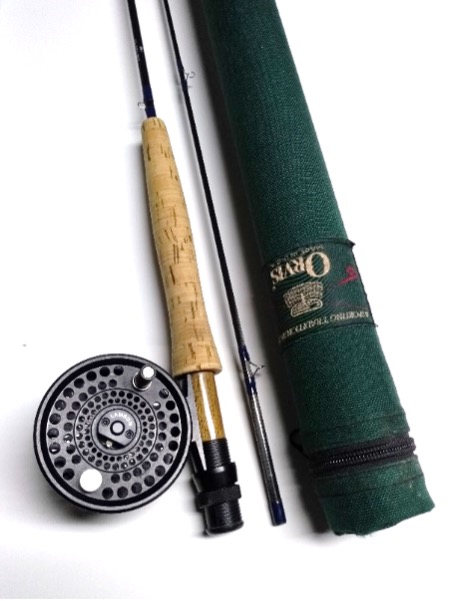 2nd Prize
Orvis Fly Rod/Lamson Reel Combo
This Orvis 7'9″ 3wt 2pc. Silver Label TL rod and Lamson reel is the perfect combo for small stream fishing with an ultra-light touch. Both are in very nearly new condition. Complete with rod sock and Cordura rod tube.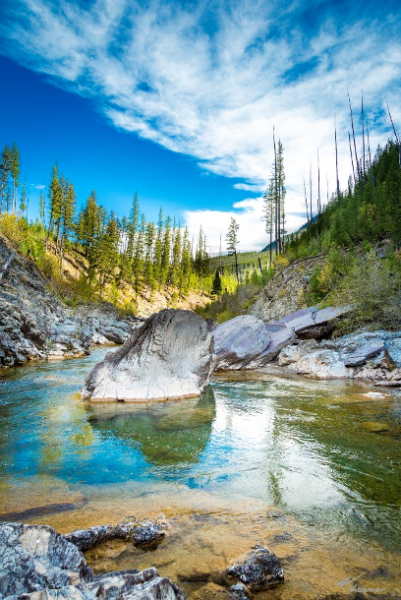 3rd Prize
North Fork Gateway Photo Print on Canvas
Photographer and flyfishing guide Bill Kosmer took this spectacular shot at the entrance to the Canyon of the North Fork of the Blackfoot River while fishing in Montana. The photo is printed on canvas with overall dimensions of 20" wide by 30" high.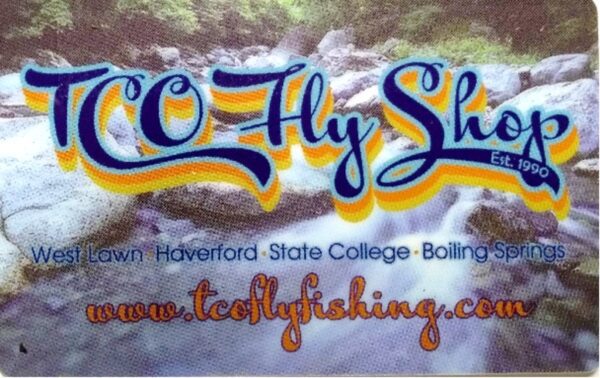 4th Prize
$150 Gift Card for TCO Fly Shops
Win this gift card and enjoy shopping with $150 to spend at any of the four TCO Fly Shops in Pennsylvania.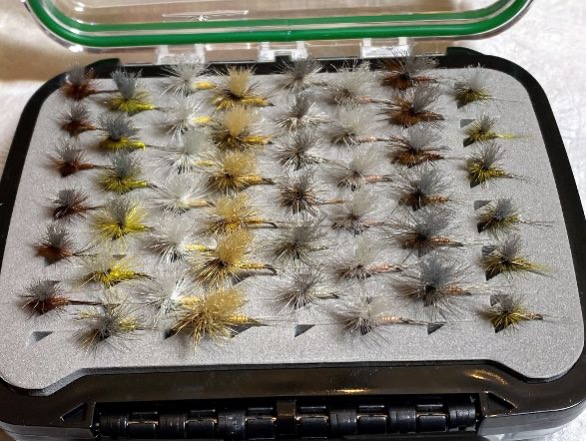 5th Prize
6 Dozen Dry Flies Tied by Rich DiStanislao
An assortment of hand-tied dry flies to match the major Eastern hatches, nested in a new double-sided waterproof dry-fly box. The flies will include 6 of each of these parachute style dry flies:
Blue-winged Olive
Red Quill
Female Hendrickson
Quill Gordon
March Brown
Sulphur
Cornuta
Mahogany Dun
Isonychia and Light Cahill
Plus 2 fluttering caddis patterns:
Grannom caddis and tan caddis
6th Prize
Hand-carved Rainbow Trout
This beautiful 9″ long replica of a rainbow trout by Showcase Carving is mounted on a wooden base with river pebbles.
Get news and updates from the Doc Fritchey Chapter of Trout Unlimited right to your email inbox!
Fill out the form below to be added to our email list.
---
By submitting this form, you are consenting to receive marketing emails from: Doc Fritchey Trout Unlimited. You can revoke your consent to receive emails at any time by using the SafeUnsubscribe® link, found at the bottom of every email.
Emails are serviced by Constant Contact