The masthead on the website of the Quittapahilla Watershed Association reads as thus …
"Dedicated to cleaner water flowing from the Quittie to the Swatara to the Susquehanna to the Chesapeake Bay to the Atlantic & beyond."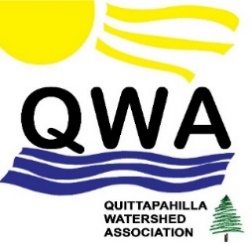 The QWA is an all-volunteer grassroots organization based in Lebanon County, now in its 24th year. We're proud of the work we've accomplished over nearly a quarter-century, but we also know we've got a long way to go.
Upwards of 98% of our watershed's waters are still considered "impaired" by PA-DEP – mainly the consequence of excessive sediment and nutrient runoff from cropland and livestock operations.
We're working collaboratively with the Lebanon County Stormwater Consortium, the Lebanon County Conservation District, Doc Fritchey Trout Unlimited, local municipalities, and other groups and entities, public and private, to address these many impairments in ways that give us the "biggest bang for the buck" for the grant monies we receive from PA-DEP's Growing Greener program, the EPA's 319 grant programs, and other funding agencies.
Join us for one of our monthly meetings at 7:00p.m. on the third Tuesday of each month, now on Zoom.
This article was reprinted from the Fall 2020 issue of the Hatches newsletter.