Reported by Dennis Coffman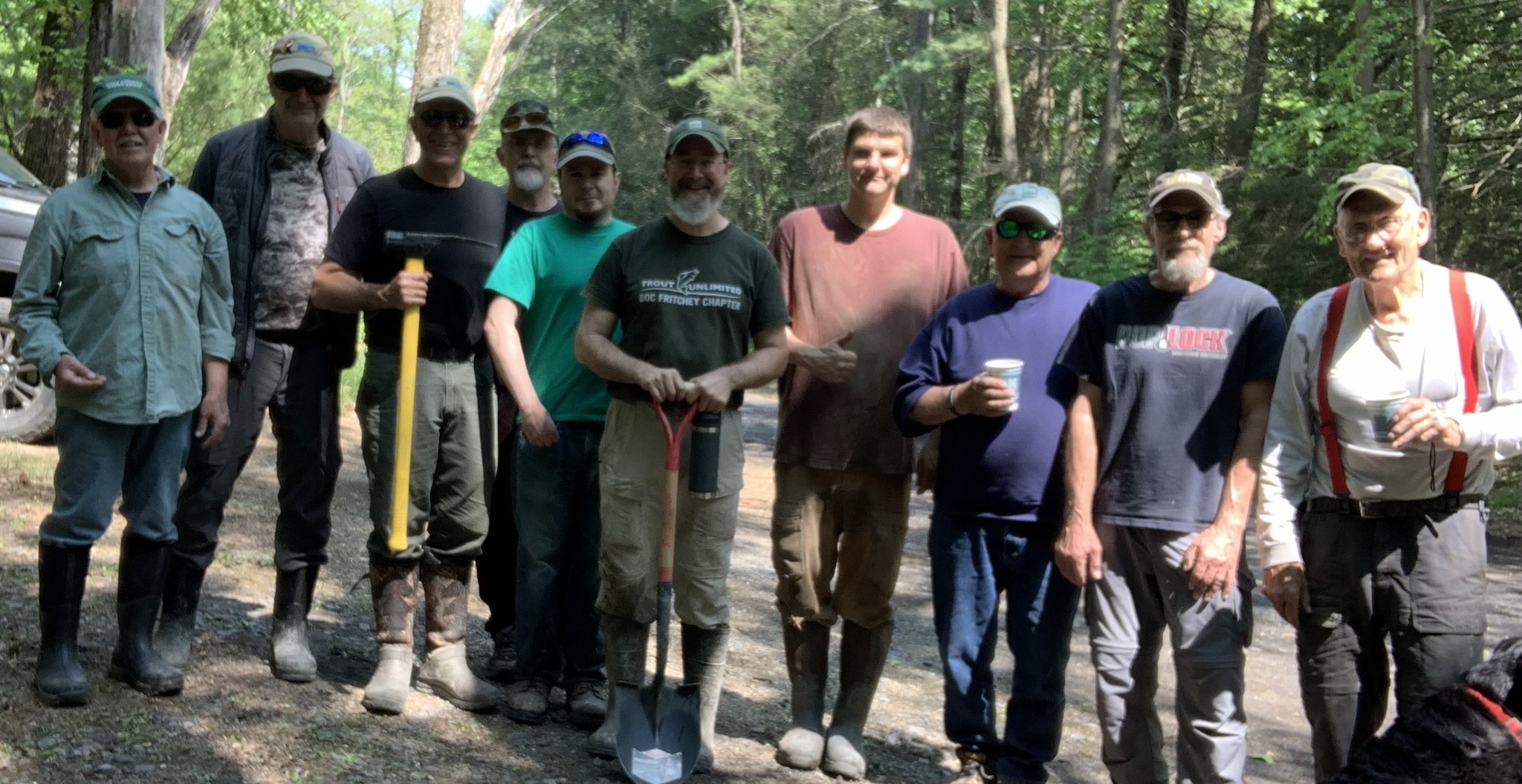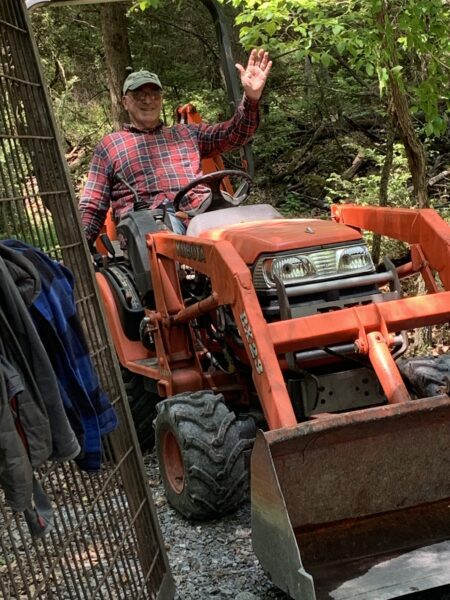 May 21 was a beautiful Sunday afternoon for a great team of 10 DFTU volunteers to do some serious maintenance/repairs on the square diversion well.
Also, Tony Rose brought his tractor to move the stone pile closer to the wells. The plan in the next few weeks is to replace some of the pipes and fittings in the square well.
As of June 20th, the round well was closed down because of low stream flow and the square well is closed for repairs. PH readings were:
Downstream of the project: PH 5.81
Upstream of the limestone treatment wells: PH 4.94
Rainwater PH: 6.82
Precipitation: 0.6
Work on the old road through Stony Valley continues with culvert replacement, and new stone being placed on the old railroad bed.
If you wish to volunteer for maintenance work on the diversion wells, contact Dennis Coffman at dcoffman@dftu.org or call 717-350-8817. Routine work is on Mondays at 6:00 pm.
Don't forget to follow us on Facebook!